When it comes to the security of your information, quality matters.
At ShredPaper, the protection and security of your documents is our goal. That's why, even if we're not in your service area, we want to make sure that your papers are securely shredded by a properly certified shredding company. On this page, you'll find our most trusted shredding partners. We've done the work to provide you with the assurance that if you need professional or residential document shredding, these companies will make sure it's performed properly, promptly, and with excellent customer service.

The Shred Truck, LLC. is an affordable, eco-friendly and secure document destruction service, locally owned and based in St. Louis, MO.
Our standards for security and excellence are the highest in the industry. All of The Shred Truck™ employees go through extensive annual background investigations, drug testing, and training on secure shredding policies and procedures to safeguard your sensitive information. You have our personal assurance that we will provide you with secure, quality service that exceeds your expectations.
We provide mobile on-site document shredding services throughout the greater St. Louis metropolitan area. For fastest service just call 314-729-9200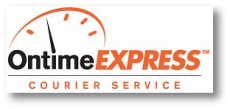 Do You Ever Need Same or Next Day or Scheduled Courier Service?
Do You Ever Have To Ship Large Items Within 250 Miles?
Visit The Shred Truck's Sister Company for Quick Courier Service or Large Freight Shipping.
The Preferred Courier & Delivery Service Company in the Greater St. Louis & Bi-State Area For Over 22 Years, with More Than 1,000,000 Deliveries
Ontime Express, Inc. provides service in a flash for your time-sensitive deliveries.
Call Now! 314-931-4425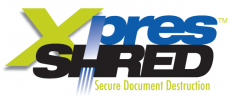 Protect Your Assets the Right Way.
Whether you've got sensitive information or a lot of information on an old hard drive, you should dispose of it properly.
XpresShred offers a variety of services to help you take care of these documents so that you remove all trace of them and make it impossible for thieves to piece them back together. With mobile shredding, XpresShred can come to your location and shred the documents onsite in a special van. This can help you stay compliant with government rules, and it is also highly convenient.
Destroying the hard drive is the only foolproof way to remove all the documents and identifying information from your computer. Contact us today to learn more!

We're the eco-friendly shredding experts. EcoShredding is a NAID Member and a Certified Women Owned Business.
Eco Shredding, Inc. is an affordable, eco-friendly and secure document destruction service based in Alpharetta, GA. Our mobile document shredding truck comes right to your office and helps you clear the clutter … fast!

Get rid of those old sensitive documents … the secure, eco-friendly way with EcoShredding. Let us help you Go Green!

After nearly a decade of work, Patriot Shredding is the fastest growing independent shredding company in the DMV.
We are committed to providing the best levels of service in our industry and have established ourselves as the trusted partner of residents and businesses throughout the region. We have built a reputation for service excellence and reliability supporting clients across all industries including Fortune 100 companies.
Patriot Shredding provides fully secure, reliable, & cost effective
data destruction solutions throughout 
DC, Maryland, & Virginia.

Paper shredding services made simple. Shredding & destruction services for corporations, homeowners, and start-ups.
From document shredding to hard drive destruction. We provide businesses and homeowners a simple, secure stress-free way to dispose confidential information. New York shredding services, New Jersey shredding, Connecticut Shredding Services and more.

Free quote on your New York shredding services,
New Jersey shredding, Connecticut shredding, Massachusetts shredding and further.

Shredding services for small businesses, corporations and individuals. We make shredding cost-effective and easy.
Texas Security Shredding is AAA Certified by the National Association for Information Destruction. We fully understand your needs and concerns. Our Houston, TX., based management team has over 35 years combined experience and is committed to working with you to make certain you have the best document shredding program possible.
It is necessary to have a legally compliant, cost-effective means of destroying this information once its required retention period has been met. Document shredding is the solution.

Providing Secure Paper Shredding & Document Shredding, both commercial and residential, mobile and drop-off shredding services from our Wooster, Ohio facility.
The only certified computer hard drive and proprietary product destruction service provider in this area. We also perform document and records storage / management and exclusively provide breach readiness and reporting services.
Our customer service and operations support team is at your service
24 hours a day, 7 days a week, every day of the year.
When you trust us with your documents,
you can rest assured that you and your
information are protected, 100%.
We are AAA Certified Member of NAID® and covered by Downstream Data liability insurance, a coverage plan exclusively available to NAID AAA Certified Members.

Schedule Your Shredding Today
Get a Free Document Shredding Quote