Shredding Services Customized to Your Business
Whether you have one box of documents to shred or an entire file room of records to purge, we can help. Our shredding services are tailored to your requirements. We can even help you strategize a document shredding solution that grows with your business. All shredding is completed on-site at your business and safely disposed of at a paper recycling facility. You won't find an easier or more dependable privacy protection solution in St. Louis.

Whether you have a need for a one-time purge or a recurring shredding service, Shred Paper's on-site mobile shredding truck offers a reliable, secure and cost-effective solution. We destroy your documents in a matter of minutes, while you watch. There's no long-term contract to sign, and if you're switching scheduled shredding providers, we offer no payments for 3 months!*

When it comes to protecting your personal information, the proper destruction of your documents is vital. Anything less than professional grade document shredding puts you and your family at risk. That is why we offer our services specifically tailored to residential needs. When it comes to reliable residential shredding services, there is no one you can trust more than us.

Recurring Scheduled Shredding Service
We take the security of your information seriously. From the moment we arrive at your door, our scheduled document shredding service is designed to eliminate the security gaps that lead to identity theft and business fraud from improper document disposal. Your St. Louis scheduled paper shredding service comes complete with free, lockable executive consoles.

One-Time, On-Site Purge Shredding Service
Our one-time shredding service gives you the freedom to focus on what you do best. We shred your documents in a fraction of the time it takes to for you to do the job with an office shredder. No matter how big or small your purge project, our mobile shredding truck comes to your home, business or self-storage unit for quick, convenient, secure on-site shredding.

Drive-Up & Drop-Off Shredding Service Location
Our drive-up and drop-off shredding service saves time and prevents your information from being stolen and misused. Whether you have one bag of documents or an entire truckload, we're here to serve you! Get a drive-up shredding discount starting at 5 bags or boxes and up, but no job is too small. Don't bother removing staples and paperclips from your files.

Hard Drive Shredding, Media Destruction & Recycling Services
Our hard drive and media destruction service protects your customers and employees from identity theft and helps keep your business compliant with federal privacy laws. We shred your media into indecipherable, impossible-to-reconstruct pieces on-site at your business. You won't find a more reliable and secure way to destroy your outdated and unwanted media.

Recurring Service, Secure Collection Containers
We provide free, lockable executive consoles or containers at your place of business or home, so that any documents that need to be shredded can be made completely secure. Our professional Shred Truck staff will train your staff on all aspects of product and document destruction so that they can dispose of your information properly.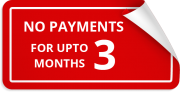 Looking to Switch Providers?
NO PAYMENTS FOR UP TO 3 MONTHS when you switch service to us. Clients that switched from Shred-it after it was sold have saved an average of 33% and experienced 100% improvement in on-time service calls. (Conditions apply.)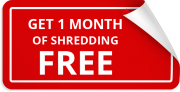 Need to Start Service Today?
GET 1 MONTH OF SHREDDING FREE plus a great deal on a purge job today when you start Recurring Scheduled Shredding Service. No long term contract required; just 100% reliable service and great rates.
As your privacy protection partner, we protect your information beyond the computer.
Our shredding services offer your business secure and reliable destruction of all types of confidential documents, Including:
• Financial Statements
• Account Records
• Legal Documents
• Payroll Records
• Client lists…
• and more…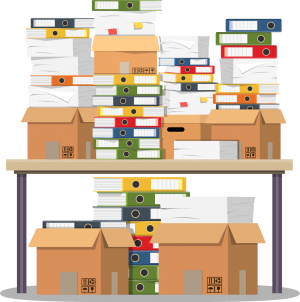 Schedule Your Shredding Today
Get a Free Document Shredding Quote
When you trust us with your documents,
you can rest assured that you and your
information are protected, 100%.
We are AAA Certified Member of NAID® and covered by Downstream Data liability insurance, a coverage plan exclusively available to NAID AAA Certified Members.